Chance to buy an Eyre Peninsula home inspired by the Sydney Opera House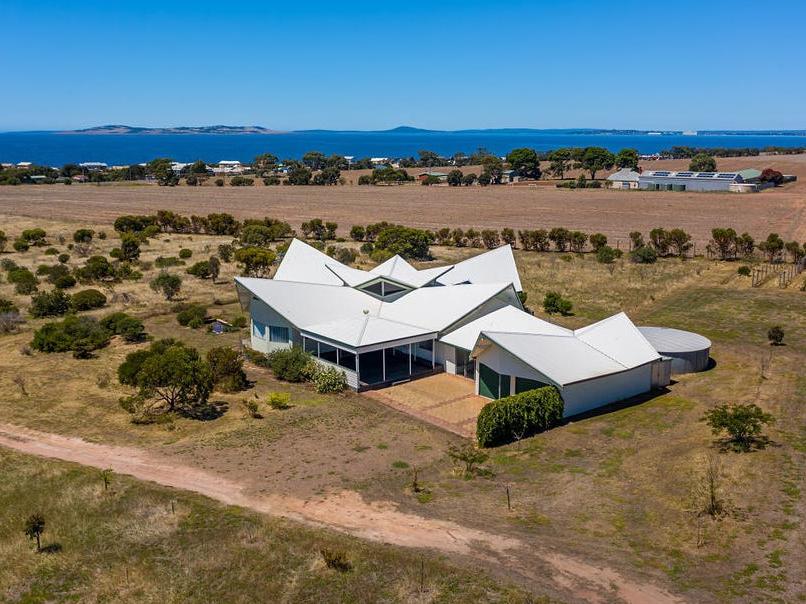 ---
If asked to sum up this distinctive Eyre Peninsula home in a few words, 'outside the box' would be the most fitting description.
With a floorplan that resembles a cross and a roof that curves and peaks in several directions, the North Shields house at 1071 Lincoln Highway is unlike any other.
It has hit the market for the first time since it was built in roughly 2009, according to property records.
Selling agent James Stacy, of Kemp Real Estate, said it was the brainchild of Port Lincoln builder the late George Thompson.