Queensland woman charged with importing 14kg of methamphetamine from Mexico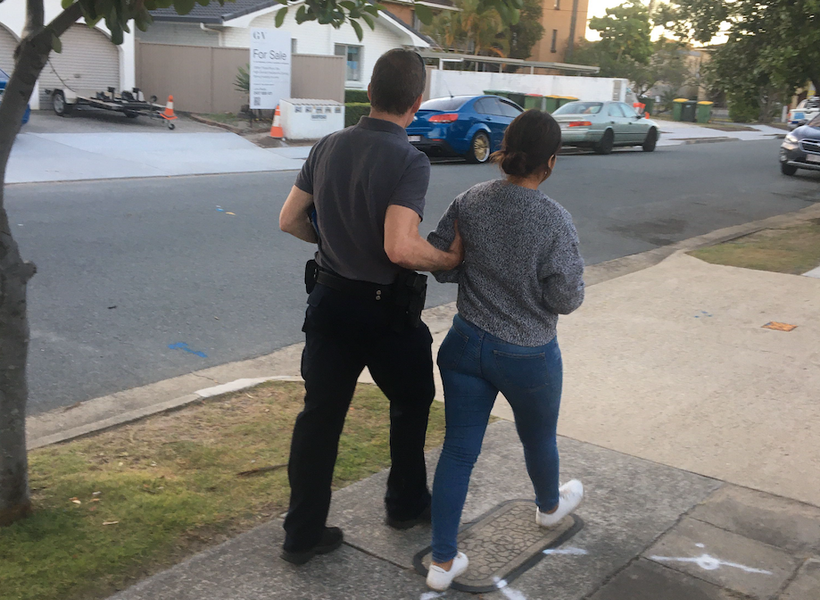 By Christy Johns
A 29-year-old woman is facing life in prison after being charged with allegedly importing around 14kg of methamphetamine from Mexico.
Australian Border Force (ABF) officers found the alleged drugs concealed inside boxes labelled as Mexican handicrafts that had arrived in international airfreight at Brisbane Airport last week.
The white powder concealed in the boxes returned a positive result for methamphetamine.
The woman was charged with:
Import a commercial quantity of a border controlled drug, namely methamphetamine, pursuant to section 307.1 of the Criminal Code Act 1995 (CTH)
Attempt Possess commercial quantity unlawfully imported border controlled drug s307.5 and s11.1Criminal Code(Cth).
The maximum penalty is life imprisonment.
She was bailed in Southport Magistrates Court today and is next due to appear on 18 October 2021.
AFP Detective Superintendent Helen Schneider said this was another case of an alleged drug importer finding more than just a delivery driver arriving on their doorstep.
"It shouldn't be any surprise to people to find AFP officers knocking on their door if they are trying to import drugs through international cargo and mail," Detective Superintendent Schneider said.
"We are constantly working with our partners to stay one step ahead of even the most sophisticated methods of concealing drugs."
ABF Commander Chris Waters warned potential drug dealers, they will be stopped.
"Our ABF officers have access to a suite of sophisticated intelligence and enforcement technologies, and their extensive experience in detecting drug concealments means that they're able to unearth even the most carefully hidden illicit consignments," Commander Waters said.
"Australian law enforcement agencies are ever vigilant. The message to those who attempt to bring illicit drugs across the Australian border is clear – you will be identified, and you will be stopped."
For free and confidential advice about alcohol and other drug treatment services call the National Alcohol and Other Drug Hotline on 1800 250 015.