U N D E R T W E L V E B O Y S Training Friday 4 – 5:30pm at Lions Socce…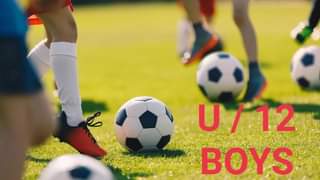 U N D E R T W E L V E B O Y S
Training Friday 4 – 5:30pm at Lions Soccer Club
.
To be eligible for this team you must have been born in or after 2009.
If you are interested in being part of the team and unable to attend training please contact Andy Bateman or Hayden Gill and let them know.